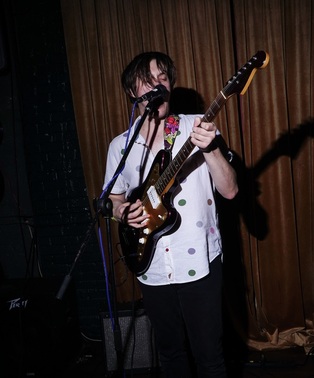 My name is Dylan Gilbert. I'm 29 years old. I've been writing songs and releasing music for over 10 years now. In that time I've released 8 solo albums, 5 albums with my band
Hectorina
(including the rock opera
Collywobble
which has been performed as a stage play), and a number of collaborations and film scores. I've performed hundreds of times across the US with appearances
at the Hopscotch Music Festival, CMJ Music Marathon and the Indie Grits Film Festival. I spend my days teaching, writing and touring as much as possible.
"Charlotte's true gem in the indie scene"
- Creative Loafing Magazine
"The hardest-working musician in North Carolina"
- The Salisbury Post
"Pure song-writing genius."
​- IndependentClauses.com ​
---
---