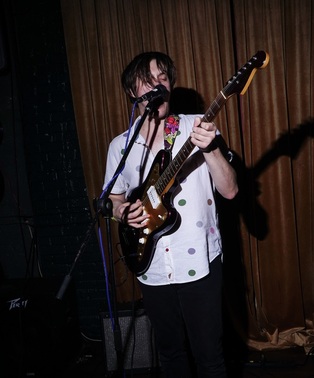 My name is Dylan Gilbert, I'm 29 years old and I've been writing songs and releasing music for over 10 years now. In that time I've released 8 solo albums, 5 albums with
Hectorina
(including the rock opera
Collywobble
which has been performed as a full length stage play), along with a number of collaborations and film scores. I've performed over 800 times across the US with appearances
at the Hopscotch Music Festival, CMJ Music Marathon and the Indie Grits Film Festival. More recently, I've composed music for an original play called All the Dogs & Horses (in collaboration with XOXO Collective) and developed an interactive sound installation called The Forest for my artist residency at Goodyear Arts in December 2016.
"Charlotte's true gem in the indie scene"
- Creative Loafing Magazine
"The hardest-working musician in North Carolina"
- The Salisbury Post
"Pure song-writing genius."
​- IndependentClauses.com ​
---